We Handle All Repairs, Both Big and Small
Windows & Doors by Advanced Exteriors of Wisconsin
Enhance Your Home's Aesthetics and Efficiency
At Advanced Exteriors of Wisconsin, we prioritize the importance of impeccably designed windows and doors that not only enhance the aesthetics of your home but also provide unmatched energy efficiency. With a decade of experience serving Wauwatosa, WI, and the neighboring areas, we take pride in being a trusted, family-owned and operated company specializing in top-notch window installation and door replacement.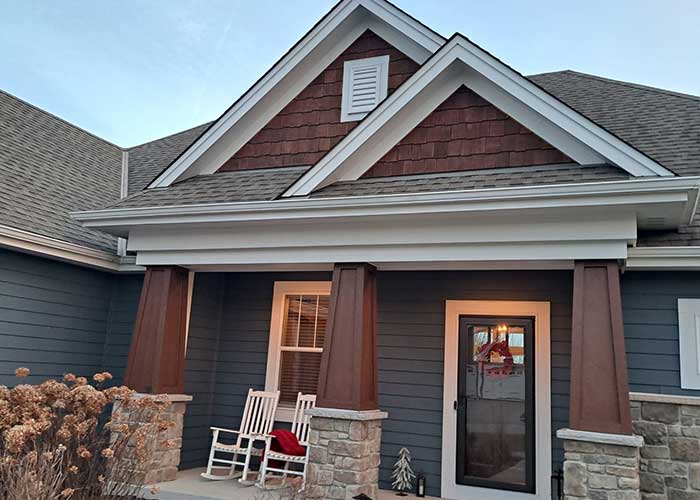 Our team of experts is committed to delivering exceptional customer care and professional exterior solutions of the highest quality. When it comes to your windows and doors, we go the extra mile to ensure your utmost satisfaction. Here's why you should choose us as your go-to destination for all your window installation and door replacement needs:
Why Choose Us?
Wide Selection: We offer an extensive range of windows and doors to suit any architectural style and personal preference. From traditional to contemporary designs, we have the perfect fit for your home.
Energy Efficiency: Our windows and doors are engineered to maximize energy efficiency, reducing your carbon footprint and saving you money on utility bills.
Durability: We only work with top-quality materials to ensure the longevity and durability of our products. You can trust that your investment will stand the test of time.
Professional Installation: Our skilled team of installers is fully insured and licensed, guaranteeing a seamless installation process and precise craftsmanship.
Contact Us Today to Get Started!
For all your window installation and door replacement needs, don't hesitate to contact us today at (262) 613-3890 or email us at info@newroofwi.com. Stay updated on our latest projects and find more information by visiting our Facebook page. Let us bring a transformative touch to your home with stunning and energy-efficient windows and doors that will bring you joy for years to come.