We Handle All Repairs, Both Big and Small
Expert Gutter Installation
Protect your home from water damage and ensure proper drainage with the exceptional gutter services offered by Advanced Exteriors of Wisconsin. With over ten years of experience serving Wauwatosa, WI, and the surrounding areas, we are your trusted experts in gutter installation, repair, and maintenance. As a family-owned and operated business, we are committed to providing outstanding customer care and delivering high-quality exterior solutions.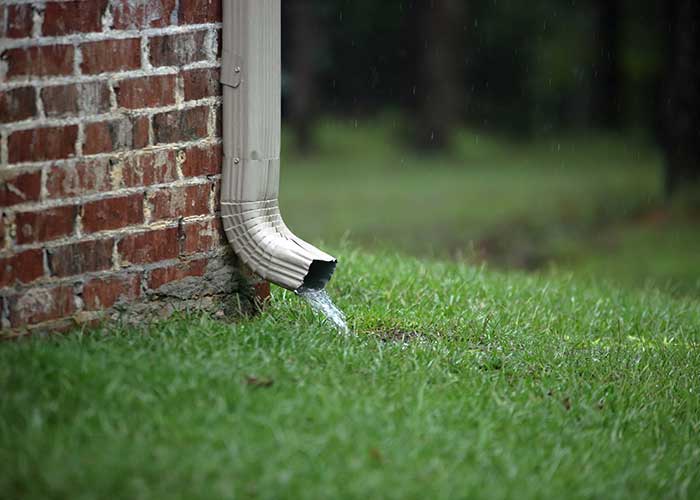 Gutter Services
Gutter Installation: Our skilled team will expertly install durable gutters that effectively channel water away from your home, preventing potential foundation damage and basement flooding. We offer a wide range of gutter options to suit your home's style and needs.
Gutter Repair: If your gutters are leaking, sagging, or clogged, our professionals will assess the problem and provide efficient repairs to restore their functionality. We use quality materials and advanced techniques to ensure long-lasting results.
Gutter Maintenance: Regular gutter maintenance is essential to keep them free from debris and functioning properly. Our team can clean and inspect your gutters, identifying any potential issues and providing proactive solutions to avoid costly repairs down the line.
Why Choose Us for Your Gutter Needs?
Professionalism: Our fully insured and licensed team is dedicated to delivering top-notch service and exceeding your expectations. We take pride in our attention to detail and commitment to quality workmanship.
Customized Solutions: We understand that every home is unique. That's why we offer tailored gutter solutions that meet your specific requirements, ensuring optimal performance and protection.
Timely Response: We value your time and strive to provide prompt service. Whether you need gutter installation, repair, or maintenance, you can rely on us to arrive on schedule and complete the job efficiently.
Contact Us
For reliable and professional gutter services, call Advanced Exteriors of Wisconsin at (262) 613-3890. You can also email us at info@newroofwi.com or visit our Facebook page for more information. Trust our experienced team to safeguard your home with expert gutter solutions.