We Handle All Repairs, Both Big and Small
Our Comprehensive Home Exterior Handyman Services
At Advanced Exteriors of Wisconsin, we take pride in offering a comprehensive range of professional home exterior handyman services. With our expertise and dedication to quality, we ensure that your home remains protected, beautiful, and functional. Explore our services below: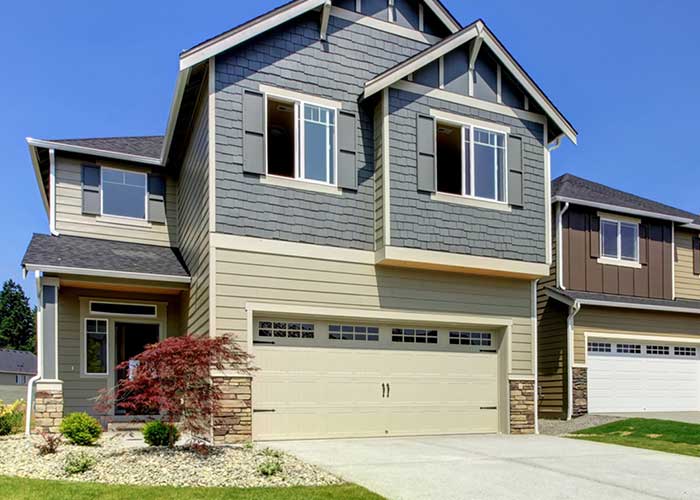 Roof Replacements and Repairs
Is your roof showing signs of wear and tear or experiencing leaks? Our skilled team specializes in roof replacements and repairs. We work with a variety of roofing materials, including atlas and asphalt shingles, EPDM, and TPO roofing. Trust us to enhance the durability and aesthetics of your home with a reliable and beautiful roof.
Gutters
Properly functioning gutters are essential for effective water management and protection against water damage. We offer professional gutter installation, repair, and maintenance services. Our experts will ensure that your gutters are in optimal condition, providing efficient water drainage and safeguarding your home's foundation.
Storm Damage Repair
Severe weather conditions can cause significant damage to your home's exterior. Our experienced team is well-equipped to handle storm-related damage. We provide prompt and reliable repair services to restore your home's integrity and protect it from further harm.
Snow Removal
Wisconsin winters can be challenging, but we're here to help you keep your property safe and accessible. Our efficient snow removal services ensure that your driveways, walkways, and other areas are cleared of snow, reducing the risk of accidents and improving mobility during the winter months.
Windows and Doors
Upgrade the energy efficiency, security, and overall appeal of your home with our expert window and door services. We offer professional installation and replacement, helping you choose the right products to enhance your home's aesthetics and functionality.
General Handyman Services
From minor repairs to larger projects, our skilled team is ready to assist you with all your general handyman needs. Whether it's fixing a leaky faucet, installing light fixtures, or completing other small tasks, we provide reliable and efficient service to ensure your home is in optimal condition.
Contact Us
At Advanced Exteriors of Wisconsin, we are committed to delivering outstanding results and exceeding your expectations. Contact us today at (262) 613-3890 or email us at info@newroofwi.com to discuss your specific home exterior needs and request a free consultation for our handyman services. For more information and updates, visit our Facebook page. Trust us to provide professional, high-quality solutions for all your home exterior requirements.
Roof Replacement
We specialize in roof replacement services that prioritize the durability and longevity of your property's roofing system. With expertise in Atlas shingles, EPDM, and TPO roofing, our team is equipped to deliver top-quality results that provide long-lasting protection.
Roof Repair
From Atlas shingles to EPDM and TPO roofing, our skilled team is equipped to handle any roof repair needs. From minor leaks to extensive damage, we provide reliable and long-lasting solutions to protect your home from further harm.
Gutters
Enhance your property's drainage system with our expert gutter installation and repair services, designed to effectively channel water away from your home and protect it from water damage.
Storm Damage
Trust our experts at Advanced Exteriors of Wisconsin to efficiently assess and repair storm damage to your property, ensuring its structural integrity and safeguarding your investment.
Snow Removal
Prepare your property for harsh winter weather and avoid potential damages with our efficient snow removal services. Our dedicated team is committed to keeping your walkways, driveways, and roofs clear and safe throughout the winter months.
Windows & Doors
Enhance the beauty, energy efficiency, and security of your home with our professional window and door installation and repair services, providing top-quality products and expert craftsmanship for lasting value.