We Handle All Repairs, Both Big and Small
Expert Roof Repair in Wisconsin
When it comes to keeping your roof in top condition, trust the experts at Advanced Exteriors of Wisconsin. With over ten years of experience serving Wauwatosa, WI, and the surrounding areas, we are your go-to professionals for all your roof damage repair needs. As a family-owned and operated business, we understand the importance of a safe and sturdy roof for your home, and we are committed to providing exceptional customer care and high-quality exterior solutions.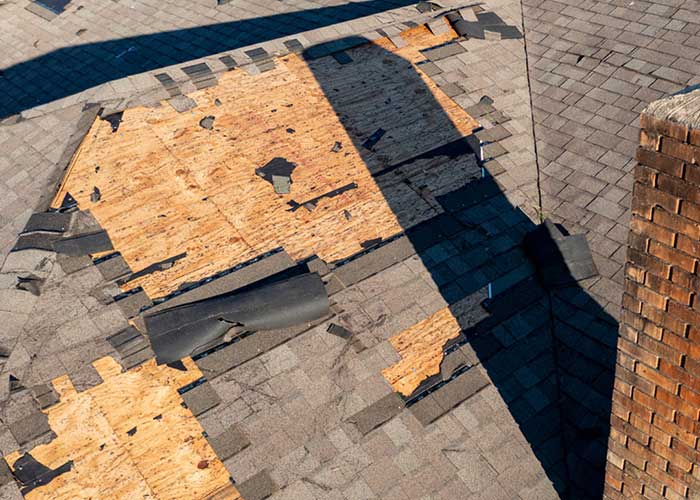 Our skilled team of roofing specialists is fully insured and licensed, ensuring that your roof repairs are handled with the utmost professionalism and expertise. Whether you're dealing with a minor leak or extensive storm damage, we have the knowledge and experience to tackle any repair project.
Why Choose Us for Your Roof Damage Repairs?
Prompt and reliable service: We understand that a damaged roof requires immediate attention. Our team is dedicated to providing quick response times and efficient repairs to minimize any further damage to your property.
Attention to detail: We take pride in our meticulous approach to roof repairs. From thorough inspections to precise repairs, we ensure that every aspect of your roof is restored to its optimal condition.
Quality materials: We only use premium materials from trusted suppliers, ensuring that your repaired roof will withstand the test of time and protect your home for years to come.
Contact Us Today to Learn More About Our Services!
Contact us today at (262) 613-3890 or email us at info@newroofwi.com to schedule your roof damage repair service. You can also visit our Facebook page for more information and updates. Trust Advanced Exteriors of Wisconsin to deliver the professional and reliable roof repairs your home deserves.